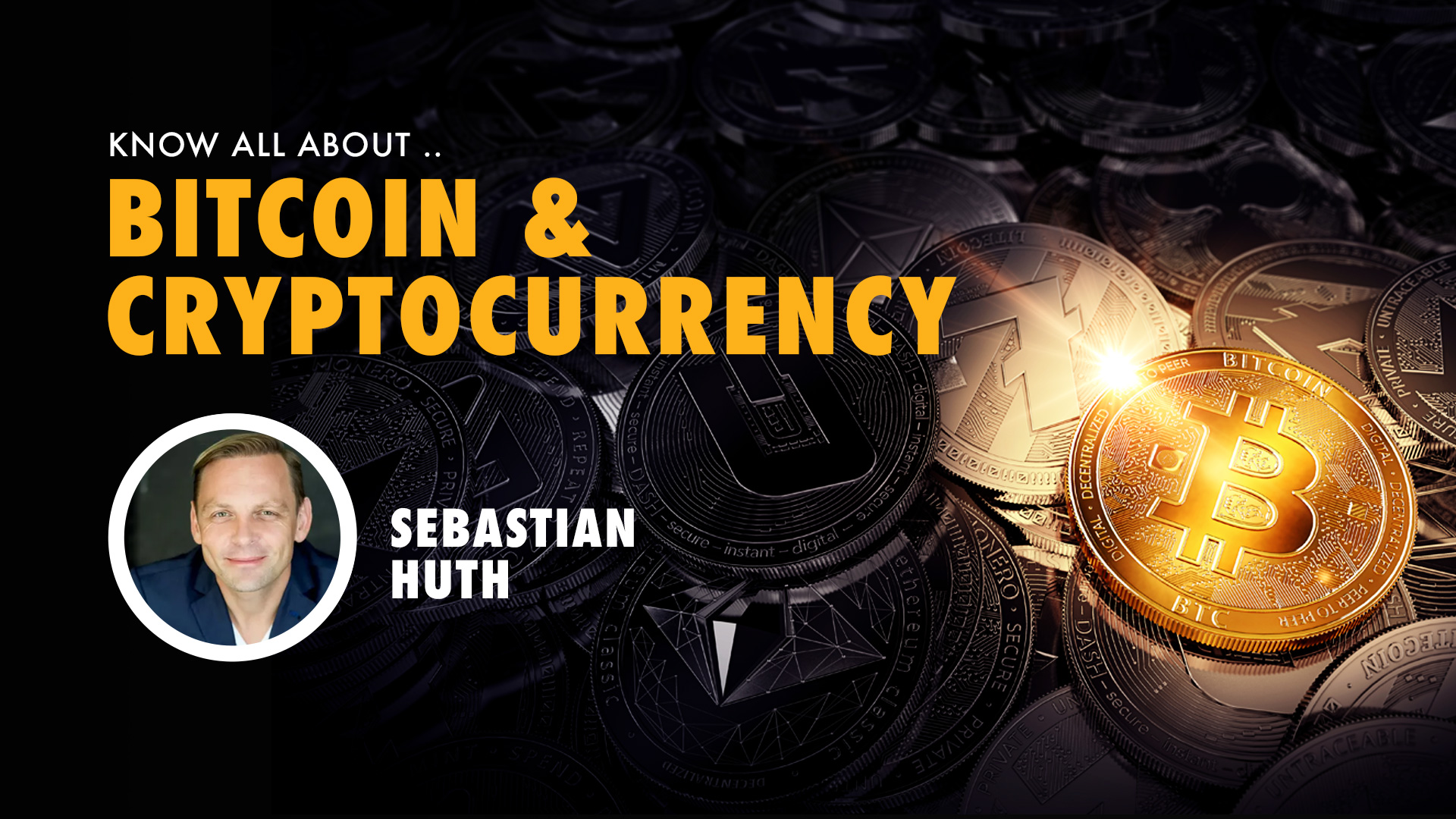 In this masterclass, Sebastian Huth, a Bitcoin expert, entrepreneur and Crypto coach, presents his views on the life-changing, Crypto Currency revolution that is taking place right now.
✔ All about Bitcoin trading and the Blockchain technology and how they work to create a more honest, truer and fairer world.

✔ The benefits of Crypto Currencies and why they are so much more efficient and cost effective than traditional banking methods.

✔ An introduction to the key terminology and vocabulary used when discussing Crypto Currencies, to help you on your way to Blockchain and Bitcoin mastery.

✔ The shocking state of our global financial system and why cryptocurrencies are so popular now.

✔ How you can protect yourself and your family from future market disruptions.
✔ What Bitcoin and cryptocurrencies are and where they are currently being adapted at a high speed.

✔ Find out which global bank, asset managers and celebrities are jumping on the global crypto train.

✔ Learn about Blockchain and its implementation and how this is going to change the life on the planet in an unprecedented way.

✔ Find out about how you can profit from this crypto revolution.
About Sebastian:
Sebastian is co founder and partner of the B.I.G. Blockchain Initiative Group LLC which is based in Abu Dhabi, United Arab Emirates, which helps setting up Blockchain and Digital Ledger Technologies infrastructures in cities and countries around the world.

Sebastian calls the Blockchain technology " the third path " that will disrupt disrupt our current system and change the world entirely.

He strongly believes that Bitcoin and one of its technology is going to touch, change and improve the life of every human being on this earth, especially in the developing world in an unimaginable positive way.